Following our continued success throughout 2020, RecycleIT is striving for even more positive results as we look to expand the business further in 2021. Most recently, we have featured in a Lancashire Telegraph article where you can find out all about our exciting plans for 2021.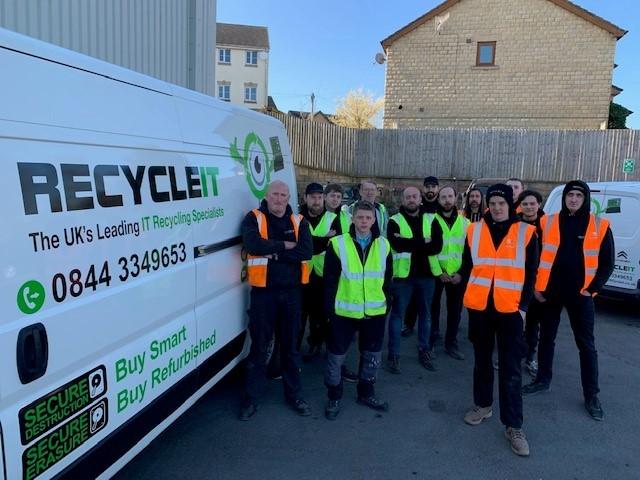 Read Below: RecycleIT Eyes Expansion After Strong Pandemic Performance
Burnley-based RecycleIT already employs 25 people and hopes that, with 2020 having been its busiest year to date, now is the ideal time to expand.
In particular, the firm hopes to build upon its IT kit collection programme, in which it offers rebates on unwanted pieces of IT kit to Lancashire-based businesses.
RecycleIT business development manager Carl Greenwood said: "Last year was a great year for us here at Recycle IT and a big reason for that was the Covid-19 lockdowns.
"Businesses and individuals who hadn't before needed to be equipped with desktops, monitors and laptops suddenly needed affordable kit, and fast, due to their staff or pupils working from home.
"We have been providing an average of 5,000 laptops a month during the pandemic to our amazing front line workers such as schools, NHS and people working through the pandemic, as well as to businesses who required their staff to work from home.
"We are now seeing all the equipment businesses bought for their staff to work from home look for a solution to what they now do with the redundant laptop no longer needed with people slowly returning to work."
The company says that it has helped thousands of businesses and schools around the country claim money back on their laptops, which they may have bought during the pandemic but which they no longer need.
This, Mr Greenwood says, has greatly enhanced their sustainability and helped to contribute to a more environmentally friendly, circular economy.
As well as local schools and businesses, Accrington Stanley and Burnley Football Clubs have also enhanced their IT sustainability with the firm's help.
On a wider scale, the company works across the UK with GPS tracked vans and says that it partners with both the public and private sector organisations, using 85 per cent of all the IT units it collects.
It has also worked with thousands of schools, removing redundant IT equipment and offering rebates to help school budgets at a time when they are under significant pressure.
Meanwhile, RecycleIT also offers a buyback service on laptops and desktop computers for small and large businesses.
Mr Greenwood hopes that this is just the beginning in a new and fruitful chapter for the company.
He said: "Over the next 12 months, we will be looking to turnover and break the £5 million barrier, and grow and continue to enhance our workforce to create more jobs in Burnley, Lancashire, as well as offer our services to more business within the area and build up a relationship with all local businesses."
Be a Part of the RecycleIT Revolution
Are you looking to discard of your device? The team at RecycleIT can assist you with the recycling or disposal of your IT equipment.
Contact us on 0844 334 9653 or alternatively, complete our online form today!