Get Paid for your Old IT Equipment
If there's value in your redundant IT, RecycleIT will help you find it. For 20 years we've been helping our customers safely and securely dispose of their IT, and earn cashback on the items they recycle.
For assets that are fully functional, complete and in good cosmetic condition rebates are offered. Up front
evaluations can be carried out if RecycleIT receive data including the manufacture, model and configurations,
including CPU, ram and HDD specifications. Any valuation is confirmed once RecycleIT have received and audited
each asset. Valuation adjustments will be linked to any missing, wrong or damaged findings during the audit
process, additionally any upside will also be confirmed at time of audit.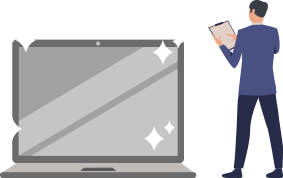 Step 2
No matter how many items you have, and no matter what their condition, we'll put a plan together to recycle them for you and guide you through the process.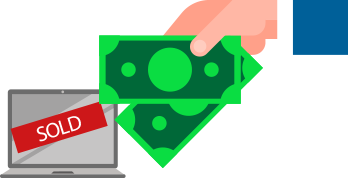 Step 3
Once we've received and audited your equipment we will report back and confirm the rebate value.
Do you have redundant IT?
Fill in this form and we will get in touch
Do you have redundant IT?
Fill in this form and we will get in touch
Friendly, expert help that makes disposal easy
ADISA, ISO9001, ISO14001 and ISO27001 accredited
IT disposal and recycling projects of any scale